How to make sure your most critical apps run efficiently today, and in the future?
Last week I was lucky enough to attend NetApp Insight in Berlin, where 3500+ Customers, Partners,
Alliances and NetApp folks shared a NetApp technology desserts.
Please consider reading the related press release sent out last Thursday:
http://www.netapp.com/us/company/news/press-releases/news-rel-20151118-results-199017.aspx
Many voices already echoed at the greatest NetApp Insight event ever and that, compared to many events
of that kind, it was definitvely the more technically interesting and accurate.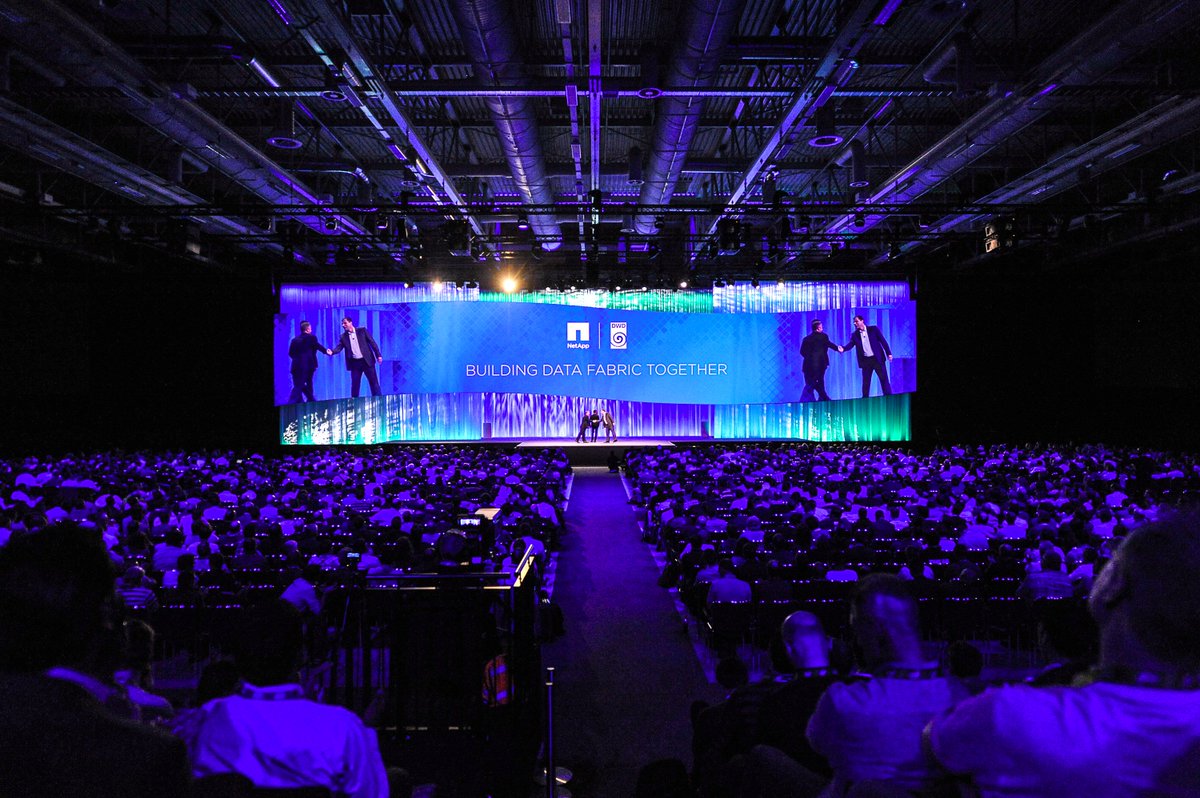 This year we demonstrated that NetApp Fabric is reality with many cool demos and customer testimonials
but we also showcased the future and all the new exiting features to come.
But let's go back to my topic: running critical apps efficiently.
This year I attended the OnCommand Insight (OCI) 'Birds-of-Feather' (BOF) session. This is a Customer to Customer sharing session
where a panel of customers who have implemented OCI products are put in the spotlight and asked questions about their experiences,
processes and outcomes.
Before coming to what we heared from our customers, I really encourage you to watch the linked video at this location:
http://www.netapp.com/us/products/management-software/oncommand-insight/
and to read this blog written by our NetApp IT experts:
http://community.netapp.com/t5/Technology/Top-5-Reasons-Why-NetApp-IT-is-a-Fan-of-OnCommand-Insight/ba-p/90743
In just a few drawings, this is what you have:
NetApp OnCommand Insight is just the needed dashboard for running critical apps.
Why ?
It monitors performance... and when it comes to Flash you care the capacity, the cost and of course the latency.
Your apps cannot suffer to be running on an unmanaged isolated storage array. It has to be monitored from the bottom down.
And now what did we learned?
Let me just quote the panel and room voices as thay do not ned further explanations:
- OCI is the tool that replaced hundreds of Excel spreadsheet
- OCI provides my management with comprehensive reports in minutes
- I did not know what amount of storage I had and what was my consumption trends; OCI showed me an average capacity increase of 40% year over year.
(And this has been shared by many voices).
- The number one reason we went for OCI was for its capacity in monitoring heterogeneous performance.
- I moved my critical apps from SAN to NAS. As IP networks are far more complex to monitor than Fibre Channel ones, and even if OCI does not allow to monitor them,
it helped me fix a network routing problem when monitoring my apps latency.
- We demonstrated a 5 man/day immediate ROI! We had a vmware / SAN performance problem. The storage team / virtualization team made of 5 persons took 1 day
to figure out where it was coming for. As they knew about the OCI project I was handling they ask me to diagnose. I took me only 5 minutes to find out.
Now OCI is the number one tool to manage our all storage infrastructure.
OCI is rock solid and provides a great value to our customers as you listen to them;
So it is now your turn to join this community.
For NetApp Product, Solutions and Alliances EMEA Marketing team
Jean-François Marie
You must be registered user to add a comment.

If you are a registered user, sign in to leave a comment. If you are not a registered user, please register for the NetApp Community to leave a comment.